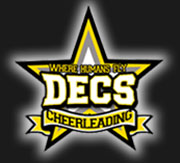 Dion Eng Cheerleading school is made up of cheerleaders ranging from 7 years old and up. We are the only established cheerleading allstars organization in Singapore with our adoption of US Lvl 1 to Lvl 6 programme structure. We have participated competitively and are continuously producing nationally qualified teams for levels 4-6. We train each and every team with the utmost attention for stunting techniques, gymnastics, jump elements and dance choreography.
For more information, please visit www.cheerleading.sg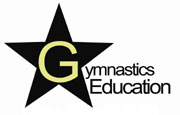 Gymnastics Education trains gymnast from age 3 onwards. Our strong Coach to Gymnast ratio of 1:6 provides the best attention a gymnast can get from the coach in a class. We are proud to say we treasure your gymnastics education experience as we know students need as much attention as they can get from classes.
For more information, please visit www.gymnastics.sg
Parent Company
DE Sports Education Group is obligated to deliver quality and professional programs so that all athlete will have a substantial ground to progress.
We believe that everyone is equal in the eye of sports and there is absolutely no discrimination in sports.
For more information, please visit www.sportseducation.sg
.